To say that right now is a stressful time would be an understatement. Most of us have never experienced something like this before. Grocery store shelves are empty, cleaning equipment is scarce, and our usual ways to blow off steam are canceled. It's no surprise that people are reaching their breaking point. Luckily, there are ways to handle anxiety during Covid-19.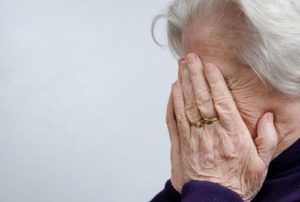 7 Ways to Handle Anxiety During Covid-19
Not only does stress make you feel bad, but it also suppresses your immune system, so relaxing is helpful in more ways than one. Also, if any of these techniques don't work, reach out to trusted loved ones or a professional.
1. Limit How Much News You Take In
While it's good to be informed, watching or reading too much news can increase stress levels. Especially when there isn't a lot of changes in the report. It's just repeating the same bad news again and again.
2. Try Calming Techniques
While everyone has their own special ways to destress, there are some standard practices that you can do. Try deep breathing, taking a warm bath, or having quiet time with your pet.
3. Exercise
While exercise may seem like the last thing you want to do, it can help loosen the tension in your body. Even just walking around or stretching will do wonders.
4. Talk to People You Love
Just because you can't be with them physically, doesn't mean you should stop talking to them. Use available technology like video chat, messaging apps, or even calling to connect. Take advantage that everyone has extra time and just speak with one another.
5. Do Activities that Make You Happy
This may seem obvious, but some people may feel bad for doing this instead of being "productive." Check out what is happening online, many museums are offering virtual tours, musicians are doing concerts at home, or even binge-watch that series you've been meaning to.
6. Little Accomplishments Count
Whether you are going back to a long lost hobby or just checking something off your to-do list, every accomplishment counts. It will make you feel productive and keeps you busy.
7. Humor Helps
Humor is a great coping mechanism. Do things that make you laugh, like watching funny movies or shows, read a funny book, or talk to the funniest friend you know.
Read more here.