It seems like an odd idea, to have 20 year olds move into retirement communities, but that's what's been happening at Kingsley Manor Retirement Community in Los Angeles. Students from University of Southern California's gerontology school are allowed to live and eat for free in the retirement home. In exchange, they spend time with the residents — they teach fitness and art classes, swap stories over dinner, and answer a constant flurry of computer-related questions. The idea is that if they want to learn to care for the elderly, students move in with them. How better to know them?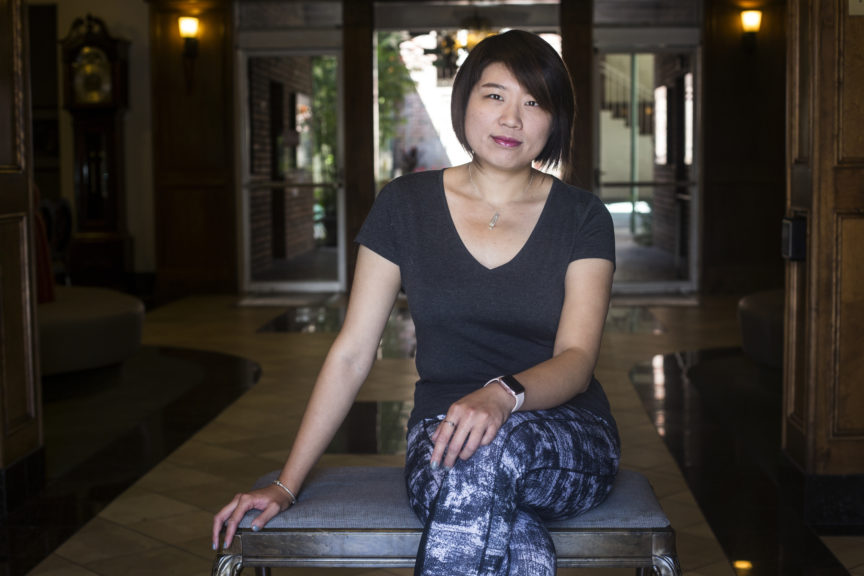 To Learn to Care for the Elderly, Students Move in With Them
Residents love having the students with them. They bring new energy to their day. Two students, Tina Guan and Sai Raj Kappari, have been staying with the residents. Kappari has become a favorite among the ladies. Having the students there helps keep social isolation and loneliness away which can cause health problems.
The goal of program is to help bridge a gap between these future doctors and their patients, and to encourage the students to keep learning in this field. According to STAT:
Geriatrics continually falls at the bottom of the list of specialties that new MDs choose as they launch their medical careers. Residency programs have reported that they can't fill even the handful of spots they reserve for doctors interested in geriatrics. That shortage will only worsen as baby boomers continue to age. By 2030, an estimated 34 million people in the US will be over age 75. There are just 7,200 practicing geriatricians in the country right now, according to the American Geriatrics Society. Experts warn not that's not nearly enough to meet the coming demand.
Many former students who participated in the program continue to see it's value. They listen better, they can understand easier, and they can create a connection to their patients quicker. The residents see the connection too. One resident, Philip Spalding says,
"He makes us feel very human," Spalding. "He's made a lot of people's lives richer here by saying, 'Do you mind if I sit down and join you for lunch?'"
The residents often give life advice and tips and tricks to Guan and Kappari, whose backgrounds fascinate them. Guan teaches basic Chinese classes, teaches Chinese painting techniques and even hung lanterns around to celebrate the Chinese New Year. Kappari is from India and has a PhD in Pharmacology.
Read the whole article here.