Growing older can bring about different types of stress. The older you get, the more life changes. People move away, people pass away, you may have to move to a new home, and your health could change. Keeping a positive mentality keeps you healthy and is essential to living well. Seniors especially need help maintaining a positive attitude. Here are ten easy ways to reduce stress in the senior in your life.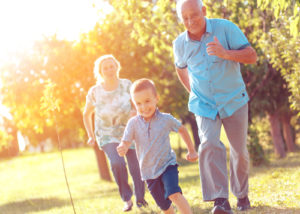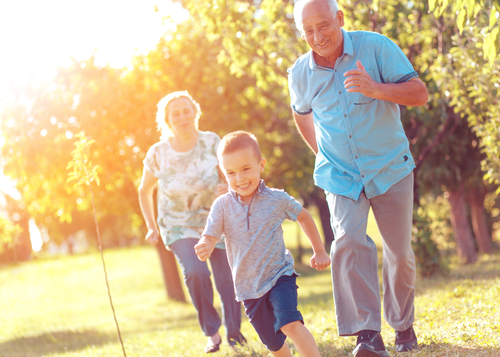 10 Easy Ways to Reduce Stress in Seniors
By being aware of your mental health, you can make sure that you stay healthy. Your brain affects your body and vice versa.
1. Learn to Cope with Change
Change can be hard. Good or bad, everything becomes different in a flash. As mentioned before, a lot of changes come as you get older. Try to be flexible and find healthy ways of facing these changes. It will make you appreciate the good times and prep you for the bad.
Some people find it soothing to write in a journal, talk to a professional, or try to anticipate and prepare for changes. Find what works for you.
2. Being Grateful
It can be hard to feel grateful when it feels like you are losing important things in your life. It's okay to be upset about it. You are only human. If you can, try to move past those feelings of loss and find small things to be thankful for.
For instance, if your kids move away, be grateful you can talk to them on the phone. If your health is declining, focus on what is still going strong in your body.
3. Don't Bury Emotions
Emotions are tough. They can bring you from the highest of highs to the lowest of lows. It's natural that you may want to keep your feelings to yourself, especially when they may be negative, but that's not healthy. It's important to express your thoughts and emotions.
If you hide them all the time, you get anxiety, possible sleep problems, and even depression.
Once again, you can try writing in a journal or talking to a professional if you don't feel comfortable talking to loved ones.
4. Travel
There is nothing worse than staying inside all day. Even if you are retired, you can still explore the town. Visit friends that live far away. Go to your bucket list places. Try new things every weekend.
5. Learn From Mistakes
No one likes to make mistakes, but they happen. Instead of dwelling on the mistake, learn from it. Think about how to use your error to avoid getting into the same situation.
6. Savor Life
When you're younger, life happens so fast that it's hard to appreciate positive moments. Now that you're older enjoy the good moments. Be completely in the moment. Take that time to imprint that happiness into your mind.
7. Go Back to that Hobby
Life gets busy, and fun hobbies are forgotten. Now that you're older, you have more time to do things you enjoy. Go back to that hobby that fell by the wayside, or take the time to learn whatever you've wanted to know more about.
8. Accept the Things You Cannot Change
We can't control life, as much as we want to think we can. Instead of stressing over it, try to figure out how to get out of bad situations. What is your best way to cope?
9. Keep Up Your Social Circle
You would be surprised at how quickly you can end up alone. People pass away or move away. It's important to keep up your social circle and create new additions to it.
10. Be Active
We've talked about this a lot—exercise is important. It keeps you healthy and makes you happy. Just don't do it in a way that causes you pain.
Read more about easy ways to reduce stress here.