Volunteer Drivers.
NH Seniors are facing a transportation crisis in New Hampshire.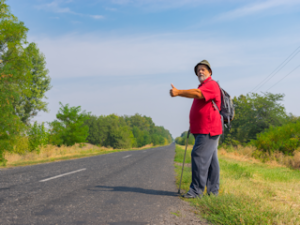 Seniors Helping Seniors decided we must help so we created a NON-Profit Corporation to solve this crisis.
Seniors need transportation to medical appointments and for critical errands such as grocery shopping and to pick up prescriptions.  Approximately 20% of the calls into our office are from seniors needing one-time rides.  Until 2019, sadly, we turned them away because we would have to charge them too much to make it sustainable.
In 2019, as one of the largest home care companies in the state, with some clever thinking, and with YOUR help, we created a solution to this ever growing senior crisis!
The formula goes like this:
Volunteer Drivers + SHS Infrastructure = Inexpensive Rides
And it can get even better!
Inexpensive Rides + Tax Deductible Donations = Free Rides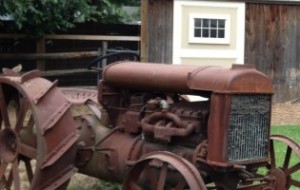 We will leverage our finely tuned infrastructure to provide the arrangement of rides, if you can provide the ride for free.
That's right, we are looking for a small army of volunteers to agree to put their name on our list of driver volunteers.
All volunteer drivers must have completed our standard protocol to become a companionship caregiver.  Yes, that means you have to meet the same standards we require every entry-level caregiver to meet.  You will have to put out $55 for a criminal background check and a two step TB test.  And, it will take you time in interviews, pre-hire trainings at the Bedford office and some basic online information and forms.
But, imagine waking up every day, knowing you are solving a senior crisis in NH.  Nobody, including the State of NH has tackled this problem on a state wide basis.  But, you decided to use your free time, some gas and the use of your vehicle to be a part of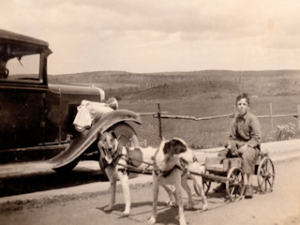 something great and put a smile on people's faces.
Once you are on board, you will simply get a text and an email from us letting you know of the need.  If you are available, you just text back "Yes."  We will get you all the details and then you go solve a huge problem for that senior that day, a ride.  And when you lay down on your pillow that night, their "Thank you" will sing you to sleep.
Several factors are hitting our state all at once.  In addition to the nationwide silver tsunami, NH has the largest per capita senior population in the country, and the lowest medicaid rate in the country.  Our senior infrastructure will collapse without our support.  So, NH, let's do this growing old thing, together!
"NH, Let's Grow Old Together!"

RidesOnly Volunteer Program
Would you like to be a blessing to seniors in your community?
Transportation is the number one source of phone calls into our office.  Seniors need transportation to medical appointments and errands.  They have given up their car keys but are otherwise quite independent.  They are afraid to use Uber and taxis.  They need an affordable safe ride from a kind person.  Until 2019, we turned down seniors who needed transportation only (we were not large enough to subsidize it).
You could be the answer to their prayers.  You will be:
Vetted: by our proven system of interviews and background checks.
Reliable: if you say you'll be there, you will.
Kind: Escort them in and out of their house and appointments, talk with them, be a friend, be a blessing.
Insured and bonded: under our employee program.
Volunteer Requirements:
Willing to volunteer your time, vehicle mileage and gas.
Have a reliable insured vehicle.
Willing to pay upfront $55 (background and TB tests—all caregivers are required to pay this).
Willing to come to Bedford office twice: 1hr interview and 4hr Pre-Hire Program.
Internet access to read and fill out some forms.
Mobile phone with text messaging.
How RidesOnly works for you as the Driver:
Once vetted and on board, you will get text messages (and concurrent emails) regarding the need for a driver.   (You may also get a phone call, if we are desperate.)   It's always your choice!  If the time and locations work for you, just text back, "YES."  You will be filled into that service and get a confirmation text and email back.  Then arrive ten minutes early at the client's home with a big Seniors Helping Seniors smile.
How RidesOnly works for them as the Rider:
We let them know up front that you are a volunteer driver, but that you are a fully vetted Seniors Helping Seniors caregiver.  They expect you to help them more than a taxi.  Go to the door and greet them and help them get their coat on if needed—be a friend.  They are charged a small "Arrangement Fee" for the time our paid office staff takes to get their rides arranged.  They know they are not paying for the ride, but for the time it takes to arrange the ride, provide all the communication effort, pay for you to be insured etc.
If we have donations [we are a 501(c)(3), so donations are tax deductible], we waive the fees!
Next Steps
Click Apply Online.  Fill out short application.  In the first box let us know you are applying as a Volunteer Driver.
We will call shortly to arrange your interview.