Senior Care
We all need a little help from time to time.
We know it's hard to ask for help. But at some point we all need a little help. And getting help from a loving, caring, compassionate senior who really understands what life is about is the best of both worlds.
Our senior care helpers can assist with all the things you need – light housekeeping, cooking, shopping, mowing the lawn, skilled nursing, hygiene assistance, getting you to the doctor, or even just changing a light bulb — and they do it with love. That's why we say it's just like getting a little help from your friends.™
We personally match you with companions who will fit your personality and needs. And, we work the way it works best for you. Our seniors are available for you every day, any hour of the week and even overnight.
What we have discovered is that the people who use our in-home senior services come to love the people who provide our services. It's about getting the help and so much more – it's about adding joy and companionship back into life. We hear over and over again from those who receive our services that: we change people's lives.™
Call us, any time, any day. You will reach a live person who can help you think through your options. 603-801-1936. Or you may fill out the form below.
The radio interview below is 15 minutes long, but just listen for a few minutes and you will get to know Judy as someone you want in charge of your home care. It will give you a great sense of who Judy is! With nearly 35 years as a clinician and clinical director in NH she is widely respected.
Click the Play button below Judy's picture.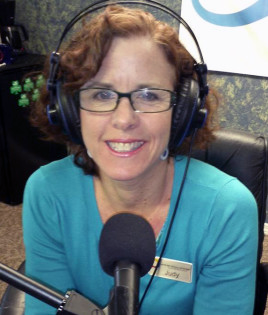 A Testimony                      Full Visibility of Care!             Free Safety Assessment
Out of town, and want to keep a close eye on the senior care your parents are getting?
You will love our Family Room!
All Family Members Have Access

Calendar of Appointments–Including Family Visit Coordination (editable by family members)

Up to the Minute Care Logs

Listen to Messages By The Caregiver For Every Appointment

Know Exactly What Happened With Each Visit

Review Invoices

Manage Medications

Mom or Dad Refusing Help?
We are experts at this conversation. Let us help you through it. We can give you some strategies to move through the conversation with peace, love and the conclusion you know they need. Give us a call. Helping hands, from someone who truly understands another senior, are available in your town.