Having a loved one in long term care can be hard. Not only is it a loss of control for your loved one but you as well. You are trusting strangers to take care of the most important people in your life, and you want to make sure it's done right. Advocating for loved ones in long term care can be hard, but here are some tips that can help.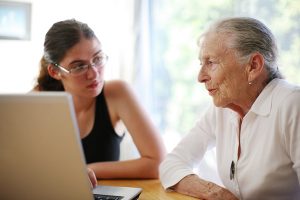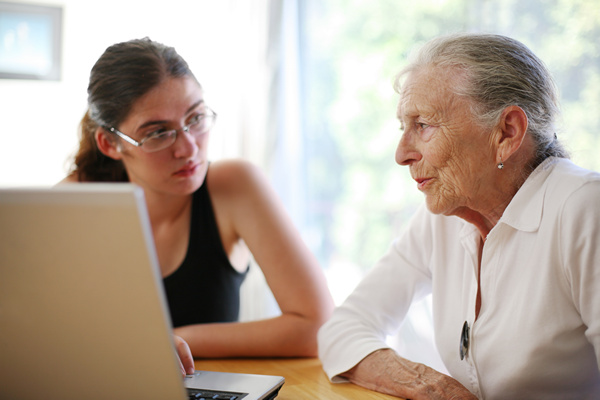 The Move
The first thing to discuss is the move itself. Your loved one may not want to leave, which is understandable. Not only do they move from their house to a room, but they don't know anyone there.
It may be hard, but try to give it three months. This would give them enough time to adjust and make a new friend. A friend in an unfamiliar place can make everything better.
If it's still a problem, you can try to visit during activities to encourage them to participate. Along those lines, if you live far away and can't visit, try calling them. Set up a set day and time—that way, they have something to look forward to. Try calling the staff to check-in and see how they are doing, or maybe you can ask a friend to go.
If that doesn't work, you can hire someone to spend time with them. That is what our caregivers here at SHS can do. We visit communities often to be with people who need an extra friend.
Advocating for Loved Ones in Long Term Care
You may have concerns about the community that your loved one is staying in. Try visiting at different times and days. That way you can get the whole picture. If you see something concerning, don't be afraid to speak up.
Remember you may be the only advocate for your loved one. Until something terrible does happen, be friendly to the staff and try to build a relationship with them. Together you can work as a team to make sure your loved one gets the best care.
If there are serious problems, try consulting with your local long-term care ombudsman, and if all else fails, find a new community. This also works if your loved one can't speak for themselves. Visiting at different times allows you to be there if something is missing that a new aide might not notice.
If you and other family members notice things that need changing and are being ignored, ban together and speak to the community.
Join the family council, federal legislation from 1987 guarantees families of nursing home residents several important rights to improve a loved one's experience. Among them is the right to form and hold regular private meetings of an organized group called a family council, according to The National Consumer Voice for Quality Long-Term Care. If there isn't one where you are, start one.
Finally, something we hope never happens, but it is a sad reality: elder abuse. If you are concerned that abuse is happening to your loved one, contact your local long-term care ombudsman. They are advocates for you and your loved one. If you think a crime occurred, contact law enforcement immediately.
Check out the whole article here.