As more adults grow older, the more interest large retailers have in getting into home-based care. Familiar names like Walmart, Amazon, and Best Buy are entering the home care industry.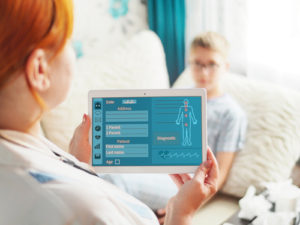 Best Buy, Amazon, and Walmart are Going into Home-Based Care
Hopefully, this means more accessible products for everyone.
Best Buy
Best Buy announced that they would be looking at senior care as a way to grow in the future. Their goal is to give five million seniors health monitoring services in the next five years.
Best Buy actually bought GreatCall in 2018, which makes and sells smartphones, medical alert devices, and other tech to help seniors age at home. They also bought Critical Signal Technologies, a company that helps seniors age in place.
Amazon
Amazon is going in a different direction, by testing out the home care field with their own employees, using Amazon Care. Amazon Care is a virtual care pilot that allows users to talk to a doctor remotely through text or video. You can also get in-home follow up care and get prescriptions delivered to the house.
If the test goes well, they'll expand it to the general public.
Walmart
Walmart is trying a new health clinic that has Amedisys Inc. kiosk that is supposed to help customers learn more about home health services.
The first location is in Dallas, Georgia, right next to a Walmart and is 10,000 square feet. Customers can learn about a variety of services like home care, hospice, and personal care.
Read more here.