It sounds like a joke right? That prison of all places has become a safe place for seniors? But that's just the case in Japan. Japan has the world's oldest population and are dealing with a crisis similar to America's when it comes to senior care.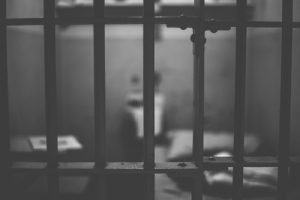 Prison as a Haven
Senior crime is something the Japanese government did not see coming. 9 out of 10 senior women have been found guilty of shoplifting. Women are committing minor crimes to get cared for.
From 1980 to 2015 the number of seniors living alone increased sixfold, to almost 6 million. Senior care used to fall onto families and communities but that seems to have changed.
A 2017 survey by Tokyo's government found that more than half of the seniors that were caught shoplifting lived alone. 40% didn't have any family or rarely spoke to relatives. These women say they have no one to turn to when they need help.
They are also economically vulnerable, nearly half of those 65 and older live alone and in poverty. This is compared to 29 percent of men. One female inmate said that she stole a package of beef because she wanted it, but was afraid of the financial strain.
What Japan is Doing About This
The government and private sector are at a loss on what to do. They have yet to establish an effective rehabilitation program for seniors. The costs to keep them in prison is rising fast.
Expenses that have to do with elder care pushed the annual medical costs at prisons past 6 billion yen, around 50 million dollars. That's an 80 percent increase compared to the decade before. Special workers had to be hired to help older inmates with bathing and toileting during the day. But at night it's up to the guards.
Because of the new nursing duties, more than a third of female correctional officers have quit their job within 3 years.
Click here to read some personalized accounts from the prisoners.