Right now the amount of people 65 and older is around 16% of the U.S. population, yet somehow they account for 40% of people who undergo surgeries. Seems like a lot, right? It's going to get bigger as more seniors consider surgery. It's essential to know all the info before getting surgery because seniors and surgery don't always end well.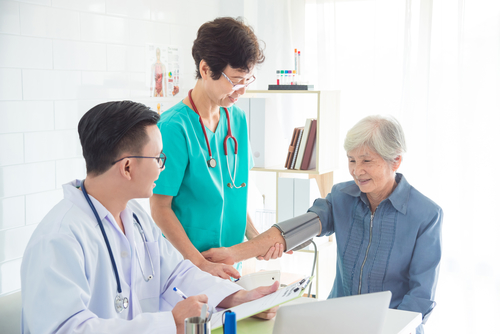 Seniors Getting Surgery Don't Always Work Out
Seniors are actually getting more surgeries that were considered dangerous a few years ago. One doctor, Dr. Clifford Ko, did major surgery on an 86-year-old.
"Ten years ago, I'd think 'My God, can this person even survive the operating room?' Now, it's increasingly common to see octogenarians for these types of operations. "
Both Ko and Dr. Ronnie Rosenthal, another surgeon and geriatrician, lead the American College of Surgeon's Coalition for Quality in Geriatric Surgery. Because more seniors are getting surgeries, the coalition has focused more on the results of the operations. They found that seniors struggle more after surgeries than young adults.
One study looked at nonemergency surgeries of 165,000 adults 65 and older and found that mortality and complications increased with age. Their hospital stays were longer too. A different study found that patients in their 80s that have surgery for lung, esophageal, and pancreatic cancer have a much higher mortality rate than those who are between the ages of 65 through 69.
It's not surprising that older people struggle more, but the question is why? One issue is that they already have many chronic conditions in addition to what they need surgery for. Each condition can affect the other, leaving both the patient and the doctor to struggle to get the patient healthy. There's also the fact that seniors are more vulnerable to infections and can lose mobility after spending days in bed. Frailty can also be a significant factor in recovering.
Can Hospitals Do More for Senior Patients?
The coalition decided that hospitals can do better for their older patients. Yale will be introducing a geriatric surgery verification program in July. They spent four years planning and researching this program. It sets up 30 standards that hospitals should meet to improve results for older patients.
In October, hospitals can start applying for the verification, giving patients and their families assurance that they will get the best treatment possible.
A team from the program will visit each applying hospital. They will look at charts, interview people, and see in real time if hospitals meet the standards they created. Some of which are "geriatric-friendly" rooms, managing medication, and having less reliance on opioids.
The participating hospitals will have to screen older patients for factors like advanced age, cognitive problems, malnutrition, and impaired mobility that can put them at higher risk. Some of these risks will be addressed before surgery, like doing "pre-habilitation" to help patients get stronger.
Most of the other standards have to do with communication. Surgeons need to make sure patients truly understand the risks and any available alternatives. They also need to respect the patient's wishes. Seniors' wants can be different from someone who is 50.
Read more here.