House lawmakers have announced a new bipartisan bill that will fight against robocalls. It's not just that robocalls are annoying, but that many seniors fall prey to scams from these calls. That's why the government is taking on robocalls.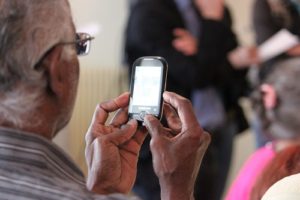 Government is Taking on Robocalls
The bill, called Stopping Bad Robocalls Act, hopes to outlaw a wide array of robocall practices that legitimate businesses and scammers use and will allow the government to give harsher punishments to callers who ignore the law.
Robocalls are not only frustrating, but they can overwhelm communication lines. There are five million robocalls a month. It's not just the general public that has to deal with them; hospitals have reported an increase in robocalls too.
Plus, a lot of personal information is stolen every year from these calls. This is how many seniors end up getting scammed.
The bill would look into large telecom giants like AT&T, Verizon, Sprint, and T-Mobile and have them implement new tech to authenticate if calls are real or spam.
Read more here.