Mobility Assistance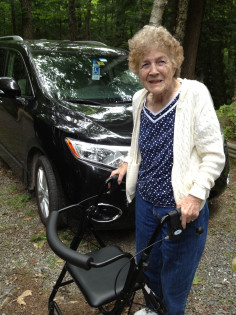 As we age we invariably move a little slower. Decreased strength is a normal part of aging but we often also face conditions that affect our mobility, such as Parkinson's Disease, stroke, or diabetes. And a fear of falling is common. If someone you love needs assistance with mobility Seniors Helping Seniors of NH can help. Our providers have training in safe mobility assistance and, additional one to one training will occur so that the individual needs of your loved one are met. Judy Loubier, owner and client coordinator, is a licensed physical therapist and is highly skilled in mobility assessment and training as well as evaluating the environment for safe access.
Give us a call and schedule a free assessment.  Just some minor changes, seen by a trained eye but unseen by the family, can mean the difference between a life changing fall and a safe environment.  Let Seniors Helping Seniors senior care specialists be there when you can't, helping to maintain dignity and keeping your parent out of the nursing home and safely living where they want to live–independent in their own home.
[vfb id=3]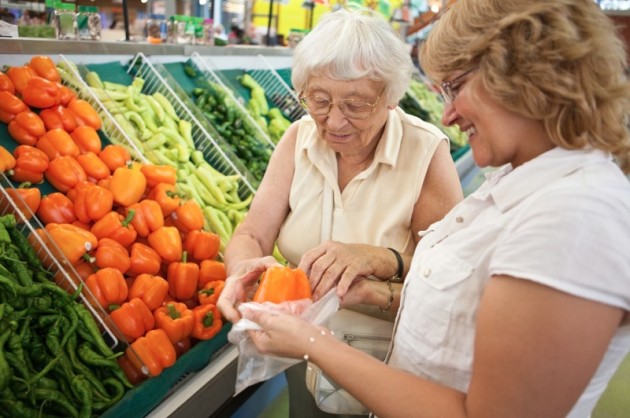 When she wants to go shopping for herself…she may need a little help to remain independent, but the feeling of getting out of the house, and picking out her own produce, will give her entire week a boost!  You know that she is safe because she is with one of our caregivers–but to her it is just going shopping with a new friend!