Judy was away this week, so Ben hung out with Rich on Girard at Large. He brought two guests, Carolyn and Tom Mambo from Malawi. They discussed caring for seniors in Malawi.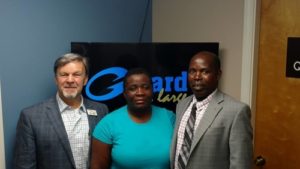 Caring for Seniors in Malawi
Tom and Carolyn also take care of seniors in Malawi. Malawi is a small peaceful country in Southeast Africa. Though where Tom and Carolyn are from they are dealing with extreme poverty and hunger.
Tom created a ministry to help his community, especially the widows. There are lot of widows and it becomes difficult to feed the widow and her children when her husband passes. The ministry tries to help ease that burden. They split the widows into two groups because they are a significant amount of widows under the age of 60.
With the younger women, the ministry tries to teach them skills and empower them to run small businesses so they can sustain themselves. With the older women, they can't work and really rely on others for help. Tom and his ministry come in, they find a caregiver to help them, love them, and make them feel less alone. By having the caregivers, it helps ease the burden on the community while helping their elderly, that way everyone wins.
They are looking for donations to keep this program running and to build the first church in the area! The church would provide shelter for services, for people in need, and as a general meeting space while they expand their businesses. If you want to learn more and donate check out their GoFundMe Page!