Dialysis is often the first go to when someone has failing kidneys. Seniors, in particular, are often encouraged to do this. But, are seniors being pressured to get dialysis instead of being encouraged?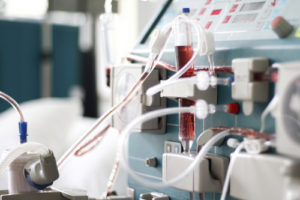 Are Seniors Being Pressured to Get Dialysis?
While dialysis can be extremely helpful, for some seniors who are frail, dialysis does nothing for them.
A report in JAMA Internal Medicine, Dr. Susan Wong, and her team looked to see if seniors were being pressured. Wong is a core investigator at the VA Health Services Research and Development Center.
Wong looked through 851 medical records of veterans who had an average of 75. These veterans declined to have dialysis even though they have end-stage renal disease (ESRD).
Wong and her team found 3 major dynamics in the patient/doctor relations.
1. Some physicians constantly go back to dialysis using different methods to get patients to change their minds. When patients stand their ground, doctors questioned their cognitive ability to make that decision for themselves.
2. Physicians decide that dialysis wasn't a good idea without talking about this decision with the patient.
3. Patients who didn't want dialysis were told there was little else that doctors could do. Kidney specialists will sign off from the case with a recommendation of hospice care.
In some cases, doctors will bring in family members to try to convince the patient to choose dialysis.
Why is This Happening?
Wong thinks that training is the reason doctors won't accept the patient's choice when it comes to not getting dialysis.
Without dialysis, people with ESRD could only survive a few days or weeks depending on their kidneys.
Physicians are focused on longevity being the most important thing. This doesn't always go along with what the patient wants. Quality of life clashes against medical training, which wants to help people live as long as possible.
The study shows that doctors need to remember that their patient is a person and that doctors need to take what the patient wants into consideration.
Read more here.