It's no secret, that New Hampshire's aging population is big and only getting bigger. Seniors are going to need help, and there may not be enough help to go around. Many are wondering how the state will handle the healthcare worker shortage.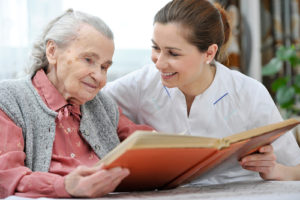 The Financal Cost of the Shortage
There is a surprising amount of financial implications for this shortage. Costs like physician vacancies include salaries and fees paid to recruitment firms, lost productivity for employees doing the candidate selection, onboarding costs, like training and credentialing new physicians, and decrease in revenue.
The costs can be as high as $345,000 for the loss of one doctor.
How NH Will Handle Healthcare Worker Shortage
According to a December 2018 survey, community health centers have 109 clinical and nonclinical vacancies, and over 2,000 healthcare worker vacancies are scattered across the state. This includes hospitals and community mental health centers.
By 2030, around 1/3 of NH residents will be over 65.
The state is in a good position to invest in recruiting and retaining the healthcare workforce. A group of provider organizations, advocates, and policy experts have been working with Democrats and Republicans to create a bipartisan legislative proposal to secure the workforce we need.
Senate Bill 308
This bill combines key policy and budget initiatives to help with the healthcare worker shortage.
It addresses a crucial administrative burden, NH's criminal background check system. While other New England states do online background checks, our state does not.
Instead, it's normal for people to have to wait 15 days for a candidate's application to be seen.
The bill would support the Department of Safety in implementing an online background check system.
Keeping Healthcare Workers in NH
Another problem is that the state is losing qualified workers. NH has one Family Medicine Residency Program with 8 slots. Half of its graduates move across state lines after graduating.
Investing in scholarships with service commitments, career advancement programs, and training programs would help. SB 308 wants to give NH the tools and opportunities that will encourage healthcare professionals to stay.
Encouraging People to Work in the State
The state pays the lowest Medicaid reimbursement rates in the country. Most Medicaid providers haven't gotten a rate increase in years.
The low rates affect healthcare organizations' ability to pay competitive wages. This leads to provider turnover and reduces timely access to healthcare services.
SB 308 suggests a modest Medicaid rate increase of 5% in the fiscal year 2020 and 7% in 2021 for all Medicaid services. This would be a needed investment in our healthcare workforce.
The State Loan Repayment Program (SLRP) is the number 1 tool to recruit providers in high need areas like rural NH. This is a difficult place to bring clinicians.
The availability of student loan funds is key for healthcare providers, including community health centers, to compete with providers in the greater Boston area.
Read more here.