Cancer is an aggressive disease that requires aggressive treatment. The problem is that most seniors can't handle that kind of treatment, often feeling worse than before. Now, doctors are recognizing this and creating cancer care tailored to seniors.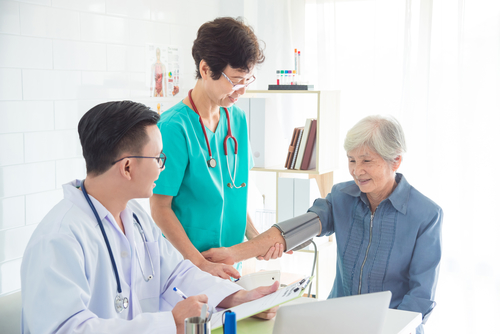 Creating Cancer Care Tailored to Seniors
Doctors are starting to order geriatric assessments, which is a complete physical and medical history, an evaluation by a physical therapist, a psychological assessment, and a cognitive exam. They can even take in social lives, daily activities, and health goals.
The assessment allows doctors to have a better picture of the person and narrow down the choices of treatments. For some people, the procedure could be more deadly than the cancer itself, and it's good for doctors to know this.
More than sixty percent of cancers happen in people older than sixty-five. Cancer is supposed to rise among seniors up to sixty-seven percent from 2010 to 2030.
A recently published study found that in one hundred and ninety-seven cancer patients, seventy and older got different treatment recommendations when getting an assessment versus not getting one. The patients who got an assessment got a less intense treatment option.
Geriatric Assessments Aren't Being Used Enough
Though the assessment was created twenty years ago, it's not widely used among oncologists. The Surgical Task Force at the International Society of Geriatric Oncology found that only around six percent of surgeons use this tool daily. Only around thirty-six percent partner with geriatricians too.
Many oncologists weren't trained on how to perform these assessments and their value. People within the field are hoping to see a change happen, and the assessments are used all the time.
Find your local geriatrician and request a full assessment if you feel you need one.
Read more here.