Around 5 million seniors are targeted by scammers. They're stealing from America's seniors to the point of $37 billion a year. They can also be targeted by relatives that want to take advantage of them as well. The number of victims is increasing as baby boomers retire and their ability to manage trillions of dollars in personal assets diminish.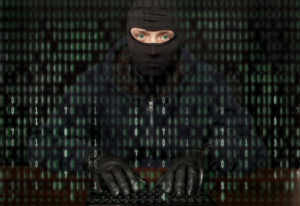 Stealing from America's Seniors
For every case of theft that is reported to authorities, there can be as many as 44 that are not.
The U.S. Centers for Disease Control and Prevention brought attention to elder exploitation as a public health problem in a 2016 report. The report cites research done by Mark Lachs. He did this research 20 years ago.
He is now co-chief of the Division of Geriatrics and Palliative Medicine at Weill Cornell Medicine and New York-Presbyterian Hospital. He says that elder abuse victims, including financial exploitation, die 3 times faster than those who haven't been abused.
How It Can Happen
In many cases, it can seem like the victim gave consent, but that is due to manipulation or deception. Seniors that are targeted the most are ones diagnosed with Alzheimer's or dementia.
This is because it takes longer to sort out what is truth and what is false. It also causes the senior a lot emotional distress because they are constantly questioning themselves.
The key to getting these cases solved is proving incapacity. Anyone can give money to whoever they want, but when they have cognitive impairments, they may no longer have the ability to judge whether that's a good idea or not. They might not even understand the consequences of what they've done.
Not Enough Funding to Solve Cases
The biggest hurtle right now is getting funding for institutions who are trying to prevent senior exploitation. The Elder Justice Act, which is the first comprehensive legislation to address elder abuse, was enacted in 2010.
Only, it wasn't funded until 2015, even then, it was only given $4 million. It was supposed be closer to $1 billion.
Though things are getting better. In February 2018, the Justice Department announced "the largest coordinated sweep of elder fraud cases in history." They charged more than 250 defendants with schemes that caused 1 million elderly Americans to lose more than $500 million. This is part of the ongoing effort to stop people from stealing from America's seniors.
Read more here.