It's hard to detect Alzheimer's early because, by the time someone notices something is wrong, the disease has already spread. While dementia or Alzheimer's can come from having mild cognitive impairment (MCI), they aren't always connected. Some people can live with just MCI without developing further cognitive impairments. Sometimes MCI can even be improved with a healthy lifestyle and medication.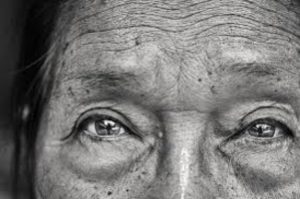 Eye Tracking Tests Can Help Detect Alzheimer's
Experts have split MCI into two different types: amnesic (aMCI) and nonamnesic (naMCI). aMCI is connected more to memory loss, while naMCI affects cognitive skills. Detecting and figuring out which mild cognitive impairment a person has is key to treating them.
Researchers from the School of Sports, Exercise, and Health Sciences at Loughborough University wanted to see if eye-tracking technology can help. Previous research has shown that people with Alzheimer's show eye movement issues before any cognitive symptoms are apparent.
The study had 42 people with a diagnosis of aMCI, 47 people with naMCI, and 68 people who had Alzheimer's. There were also 92 people who were the same age and cognitively healthy. One test that the participants did was to avoiding distracting stimulus while doing computer tasks. The distracting stimulus could be a dot randomly appearing on part of the screen.
Using an eye tracker with a 500 Hertz sampling technology, researchers tallied the number of times that a person failed the task and looked at the distracting stimulus.
The numbers showed that it was possible to tell the difference between the people who had aMCI and those who had naMCI from the eye-tracking results. Also, people with aMCI had similar results to those who had been diagnosed with Alzheimer's.
The results mean that using eye-tracking technology can help predict Alzheimer's earlier and tell which MCI patients are at higher risk of developing it. Predicting it earlier allows for more treatment opportunities.
Read more here.