NH has the second oldest population in the country! New Hampshire is tied with Vermont, and just behind Maine, who has the oldest population. The average age of residents in NH is 42. While most people think Florida, the hotspot of retirees, would have the oldest population, their average age 41. The shift was rather sudden. During the 1970s, 80s, and 90s, the state's population increased by 20 percent each decade. The population growth stopped abruptly as younger people started to leave to look for new job opportunities.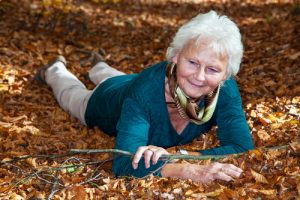 NH has the Second Oldest Population
While this is a fun record to have, it can also be the beginning of a crisis. Some are calling it the "Silver Tsunami" meaning there will be an overflow of elderly people who need care and not enough care to go around to everyone.
The three biggest concerns are high health care costs, a shortage of health care workers, and a lack of public transportation. With the amount of people entering their 70s, 80s, and 90s, Medicaid is likely to be stretched thin.
Today, roughly 25 percent of Medicaid payments made are for people 65 and older, that number is expected to climb to 50 percent.
Douglas McNutt, associate state director for AARP New Hampshire, says about 85 percent of all New Hampshire Medicaid money goes to facility care, while about 15 percent is for home-based care. An AARP comparison found that the yearly cost of facility-based care for a Medicaid patient was $66,203, while someone receiving care at home cost on average about $25,400 a year.
"We need to rebalance that needle. People want to stay at home as long as possible," McNutt said. "If you can keep them at home two years later, we've just saved the taxpayers $180,000."
Since not many younger people are moving to the state, there is a shortage of health workers. Half of the state's nurses are between the ages of 50 and 69 and more than two-thirds are over the age of 40. This can can cause problems in the future as they age and become the ones that need care. There's a possibility that the state will get more creative with how to treat citizens, using new technology to help them at home.
The bright side of all this is that the state is aware of these problems and are working on how to fix this.
Read the whole article here.