Older single people are concerned about end of life arrangements. End of life arrangements can be difficult to think about, let alone execute. Then there is the matter of taking care of their affects after the fact. Many don't want to place the burden on their loved ones and are worried what's going to happen. Here are some tips to ease single people's mind.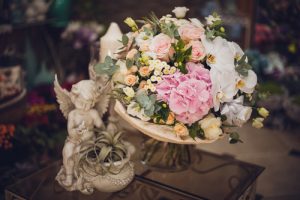 Single People are Concerned About End of Life Arrangements
Try to pre-plan your own funeral arrangements. Many people say they want to but few actually do. A research study by the Funeral and Memorial Information Council said "69 percent of adults over the age of 40 indicated they would prefer to pre-arrange their own service; however, only 17 percent had made arrangements."
Married or not married this is helpful because you will know that it's taken care of and there will be less stress for everyone involved. Check out cemeteries and funeral homes to check out pricing and planning options. Don't be afraid to take advantage of experts.
Talk about last wishes with people you trust, whether friends or siblings. Have a discussion about how you would like to be remembered. You can even bring someone you trust with you as you tour cemeteries and funeral homes. Try to be okay with death and that one day you will die. It will hard but hopefully preplanning things will bring you peace of mind.
Check out the whole article here.