Usually, antibiotics are a good thing, but right now, older Americans are being prescribed too many of them. People over 65 have the highest rate of outpatient prescribing out of any other age group. This is a huge problem.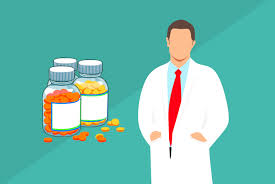 Older Americans are Taking Too Many Antibiotics
Why are people taking so many antibiotics a problem? Overusing them can cause a severe public health threat because they create drug resistance. Infectious bacteria adapt to medications and make drugs lose their power. This means that people have to use harder, less potent, and more expensive options.
Two million Americans get antibiotic-resistant infections annually, and 23,000 die from them.
They can also interact poorly with other medications, specifically ones that older people take. Examples include statins, blood thinners, kidney, and heart medications.
A specific type of antibiotics known as fluoroquinolones has serious side effects. Yet, it's one of the most common types that is prescribed. It can increase the risk of tendinitis and tendon rupture, nerve damage called peripheral neuropathy and can lead to low blood sugar.
In 2016, it was suggested that fluoroquinolones' side effects outweigh it's use when it comes to different common infections. It's been connected to the difficult to cure C. difficile along with an earlier antibiotic, Clindamycin. This painful infection typically happens in older people.
Upper respiratory infections like colds, sinus infections, and bronchitis are often prescribed antibiotics when it's not needed because they're viral, not bacterial. Yet, doctors keep overprescribing antibiotics to older people.
Read more here.