It's well known that falls are a huge problem for seniors. There are 9,500 deaths related to falls every year. One out of 200 seniors suffers from a hip fracture. Cherry Labs is hoping to change that with their AI that detects elderly falls.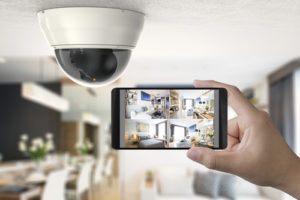 Tech Start Up Creates AI that Detects Elderly Falls
Cherry Labs is a Cupertino startup founded in 2016 by Max Goncharov, Stas Veretennikov, and Nick Davidov. They want to prevent fall injuries with an AI in home system, Cherry Home. It's able to detect and track users with vision sensors and microphones.
Cherry Labs was able to raise 5.2 million dollars to fuel a pilot program.
Cherry Home launched in October and is testing 15 families in the Bay Area. It includes a binocular battery-powered camera with a 165-degree field of view, 1 TB of internal storage, and a lot of sensors, including an infrared sensor, a motion sensor, an accelerometer, an altimeter, and a compass.
Cherry Home says that its algorithms can tell people apart by their faces, lengths of limbs, and more. The system's cameras can triangulate themselves in a room and create a diagram of their surroundings to keep people in view.
The info it collects is delivered to doctors and caregivers to help them see if any adjustments in treatment or hospital re-admittance may be needed. It has a dashboard where people can see stats and short videos of things like trips.
When it detects a more serious incident, like a fall, it will alert nurses and family members who want to get the notices.
Though the Cherry Home system is on the pricer side. A starter pack for 2 rooms cost $1,600. That's not even including the subscription service which is $30 a month per sensor.
Read more here.