Keeping track of aging loved one's finances is so important. They are vulnerable to scams and individuals who want to steal all their money. A perfect example is a bank manager recently admitted to stealing from seniors. He took more than $500,000 from seniors after gaining their trust.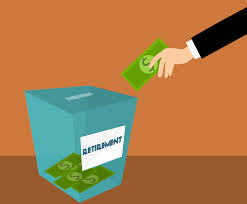 Wells Fargo Bank Branch Manager Admits to Stealing from Seniors
Fetehi Mohammed looked at which customers had enough money, and that wouldn't notice his unauthorized withdrawals. He got customers to sign blank withdrawal slips and lied to bank tellers, saying he obtained a cashier's check for the account holders.
He used his position to get close to elderly customers and offer them "help" with their banking. The cashier's check was made payable to Navy Federal Credit Union, where he and his wife opened an account in 2014. Though he only used the account.
Before he started scamming seniors, he only had $193.96 in his credit union account. After two years of the scheme, he had 3,233.37.
He faces up to ten years in prison after admitting to one count of felony bank fraud and one count of engaging in monetary transactions.
Read more here.