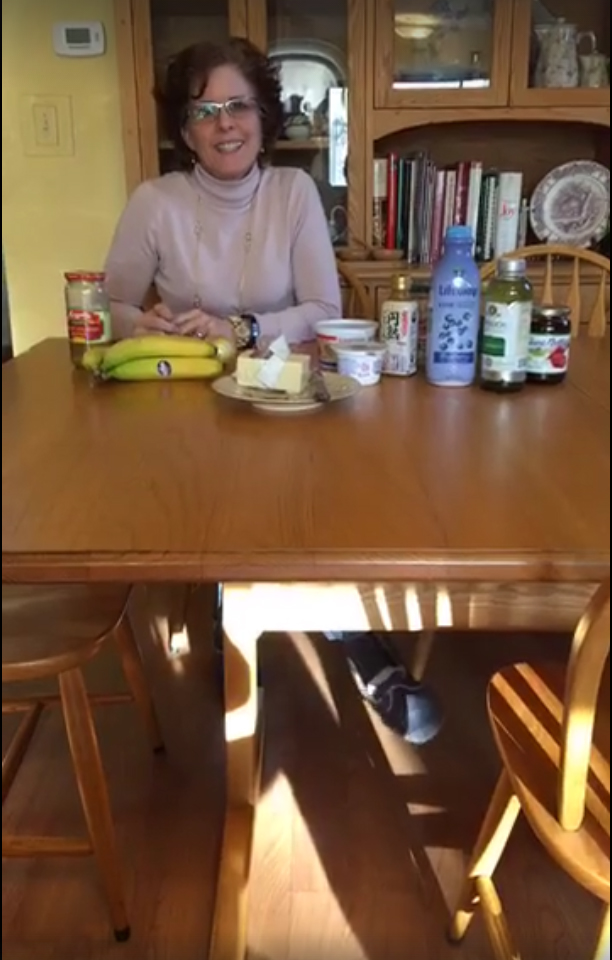 March is still National Nutrition Month, and Judy's video tip 11: Feed Your Brain! focuses on probiotics and prebiotics.
Judy's Video Tip 11: Feed Your Brain!
Probiotics are the things that create good bacteria in our stomach and foods that are considered as such are bananas, onions, garlic, asparagus, and artichokes. Prebiotics is what preps the stomach to receive the good bacteria. Probiotics include aged cheese, yogurt, pickled foods, and sauerkraut. They work best together.
Check out Judy's video next week to get recipes to use both types of food in a delicious meal.