This week on "Caring for Seniors," Rich, Judy discussed the brain and National Nutrition Month. Most people who will develop Alzheimer's will do so twenty years before symptoms start to show. Plaque and inflammation on the brain is what creates Alzheimer's and Judy goes over what food you can eat to help lessen the plaque.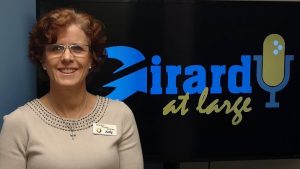 National Nutrition Month
Lifestyle changes can minimize symptoms or even prevent any cognitive abilities from being lost. Diet wise, there is a lot you can do, even just cutting back and not completely cutting out can help.
Sugars, for example, causes a lot of inflammation, so just cutting that down will improve our diet greatly. An a easy way to remember is that what is good for your gut is good for your brain. Red meat, sadly, is not good for your gut and it has a bacteria that can lead to the plaque.
Darker berries like blueberries and raspberries are filled with antioxidants which will help reduced oxidated stress. Oxidated Stress is the things we take into our bodies that we are not prepared to fight and is the build up of those things.
Antioxidants help remove them and fight them. Antioxidants is good for preventing cancer and helping preserve memory. Dark chocolate, sixty percent and up, is also full of antioxidants, helps with blood pressure as well. So people with a sweet tooth can cheer!