We've talked a lot about scams targeting seniors, but not much on how to protect them. Sadly, seniors are prime targets for con artists. This is because they are easy to confuse and aren't as connected to the world as younger adults. What you might think is an obvious scam, a senior could take seriously. Here are 10 ways to protect you and your loved ones from scams.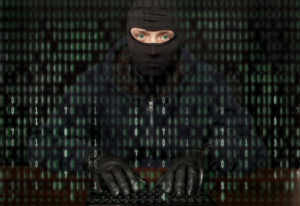 10 Ways to Protect You and Your Loved Ones From Scams
1. Be Wary of "Emergency" Calls
One of the biggest scams involves a senior's loved one being in an emergency. This is to pressure the senior and cause them panic. Attempt to get a phone number to call back and check the whereabouts and safety of your loved one who's in danger. It's a scam if they refuse to give you either.
2. Protect Your Identity
Never, never, give out your Social Security number, Medicare, and financial account info over the phone.
3. Don't Answer the Phone
If you don't know the phone number, don't answer it.
4. Don't Confirm Personal Information
Try not to say yes to any question asked of you when asked about personal info. The calls may be recorded, and your "yes" can be used to buy purchases you don't want.
5. Don't Press Any Numbers
Don't do it even to stop calls. It can increase the number of robocalls you get. It shows scammers that they found an active number.
6. Change Your Voicemail
Change the message so that it doesn't reveal your name or other personal info. If you want a legitimate caller to know they called you, you can leave your number in the message.
7. Don't Return Calls that Claim to Be From the Authorities
Places like the IRS, Social Security Administration, bank, or local police or sheriff's department usually don't just leave a voicemail. If you think the call is legitimate, don't call the number left on the voicemail, instead, look up the number to see if it matches.
8. Do Not Call Registry
You can register both your landline and cellphone numbers on the Do Not Call Registry.
9. Report Robocalls
You can report unwanted calls with the FTC by phone at (888) 382-1222 or (877) 382-4357 or online.
10. Use FCC Tips
The FCC has tips on how to stop unwanted calls.
Read more here.