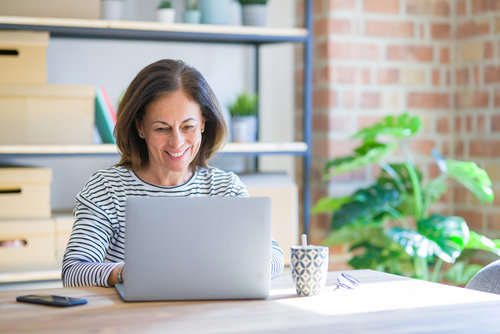 Fake online romances aren't just for younger people. They're now happening to older people too. Scam artists are not only using online dating sites but social media platforms as well. Seniors are particularly vulnerable to these scams because they are more likely to be seeking companionship, and people are using that to scam seniors.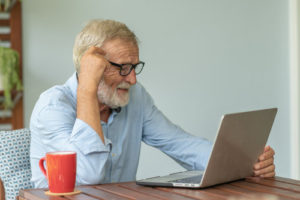 Romance is the New Way to Scam Seniors
There is a pretty standard formula when it comes to romance scams. They contact you on whichever website you meet them on, they chat with you for a little bit, and then they ask to move away from the site. They do this by asking to talk through text, phone calls, or other messaging apps.
They do this for more intimacy and less security monitoring that public sites offer. It creates an atmosphere of trust with the victim.
Then the formula continues with a tragic personal story, saying they're in love early on in the relationship and the scammer living far away.
Then come the photos. You exchange pictures and start to feel like you really know the person. Except, the photo is fake. Usually, it's some stock photo or stolen from social media. You may not even be talking to a single person, but instead a group of people that take shifts speaking to you.
Another part of the formula is that they always make excuses not to meet you in person. They may agree to a date and then at the last minute cancel because of some kind of emergency. They could say it's work, family, or some other type of emergency.
Scam artists don't start the actual scam until a few weeks or months into the relationship. Once they're ready, they begin by asking for a small amount of money. Then the amount will slowly increase over time. They will use gift cards instead of cash or checks because they are untraceable and easy to get.
Reports show that romance scams are costly and increasing. In 2019, there were 25,000 complaints, and it's thought that this type of scam is under-reported. People lost $201 million in 2019. That's more than victims that lost to fake lotteries, sweepstakes, imposter frauds, or tech support scams.
If you or anyone else have had this happen to you, report them to the F.T.C or the F.B.I. Also, treat victims with care. A lot of emotional trauma happens when someone is involved in this kind of scam.
Read more here.